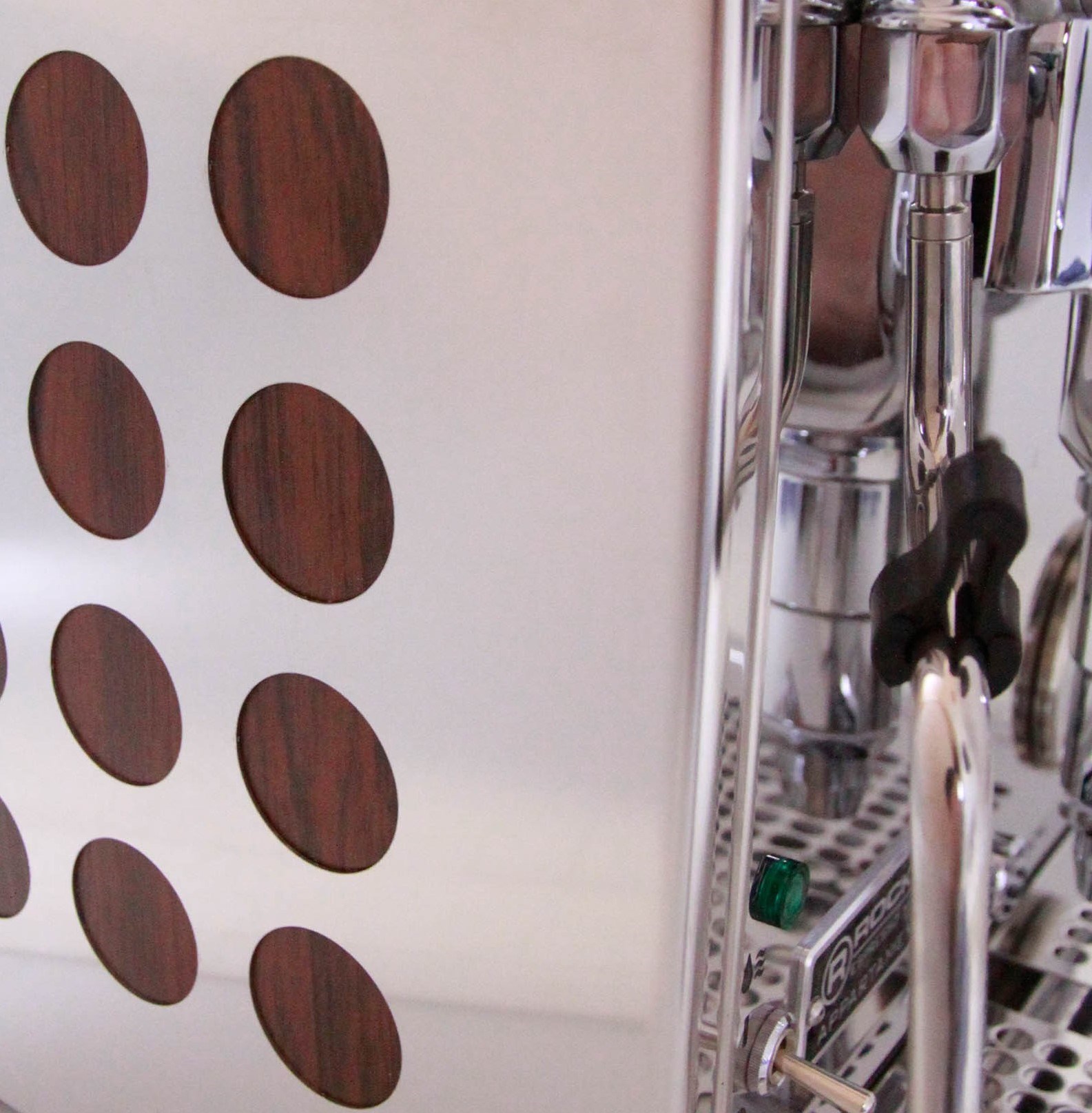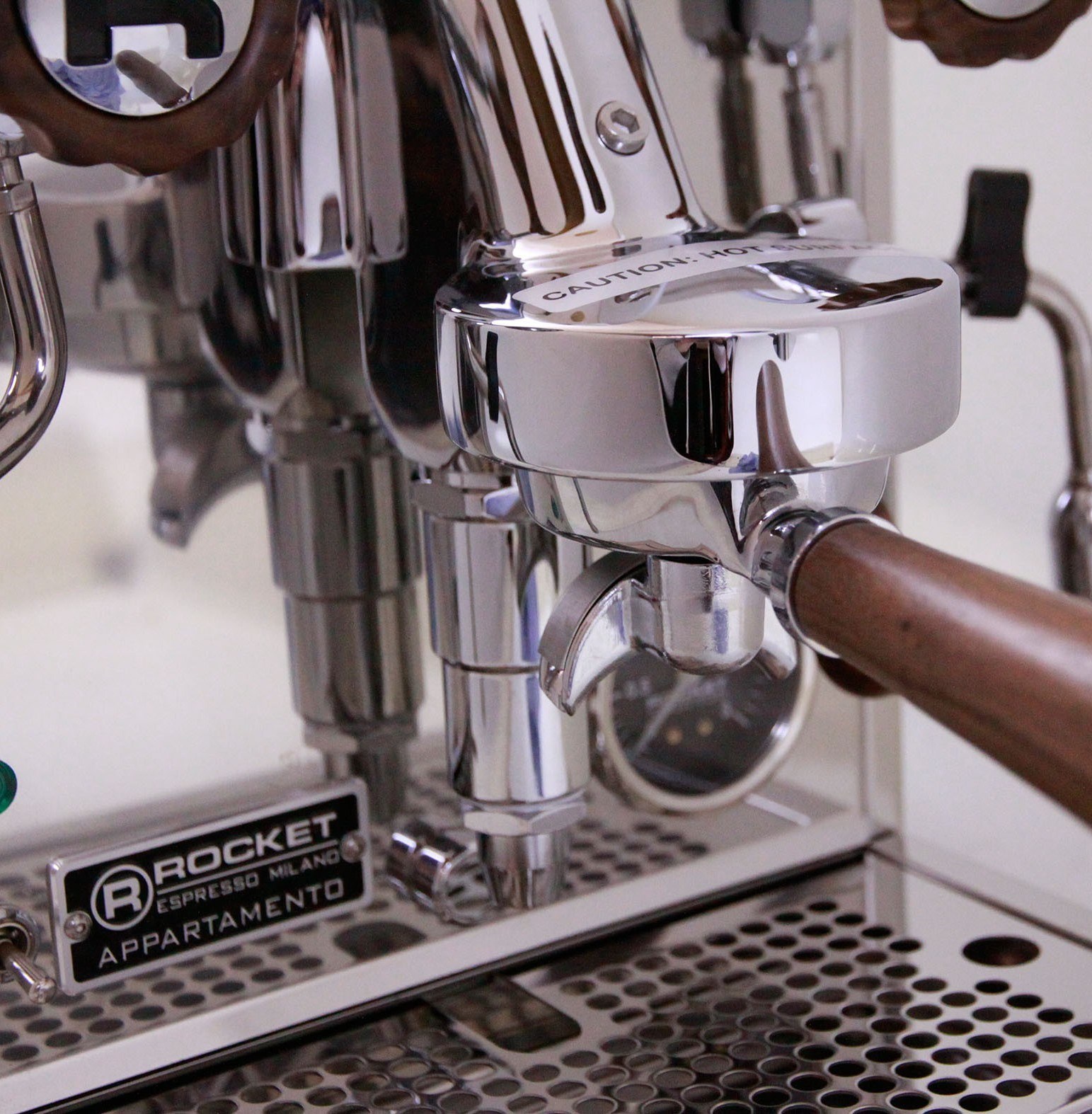 Features and Functionality:
The Appartamento is a compact espresso machine designed for environments where space is at a premium. Rocket engineers optimised the chassis and layout of the internal components without compromising on the quality and features you expect from Rocket Espresso.
Rocket design: The Appartamento design will draw stares from everyone who enters your kitchen, the appartamento is available with white, black, red and copper circular side panels
Heat Exchange Boiler: A 1.8-liter heat exchange steam boiler allows you to brew espresso and froth milk at the same time
Heated Group Head: A small flow of water off the boiler keeps your machine's group head warm for more consistent shot temps
Small Footprint: The reduced dimensions of the Appartamento suit it for small counters and space-restricted kitchens
Manual Control: Learn to brew all on your own with mechanical steam and brew controls
Advantages:
Quite a Looker - The combo of mirrored steel and fun side-panel cutouts give the Appartamento a distinctly vintage appearance.
Heated Brew Head - Consistent hot shots in a machine this size? Yes!
So Simple - The classic Rocket Espresso knobs, levers and switches are easy to use and highly satisfying.
Portafilters - The Appartamento comes with spouted portafilters for both single and double shot use cases.
Less Advantageous:
Loud Pump - The vibratory pump is just quite loud.
Our service when you buy your Rocket Espresso machine from us:
1. Rocket fast delivery within 3 working days
2. Free shipping
3. Free 3 month Il Magistrale Grand Tour coffee subscription (3 deliveries)
4. Touch and feel possibility in our Rocket Espresso Cycling Flag Ship stores in The Netherlands