Team Canyon/SRAM Racing
TAKE THE LEAD
This collaboration starts in The Netherlands without anyone of the team knowing it. After visiting a cycling cafe we noticed a rider on a Canyon bike that looked like a perfect sculpture, one with her bike. We checked Strava that evening and found out that it was Pauliena Rooijakkers of team Canyon/SRAM. At that moment we had enough male ambassadors screaming for attention so we directly send a Insta message to Pauliena if she like to become our ambassador for the coffee. Well, let's say she was in desperate need of coffee.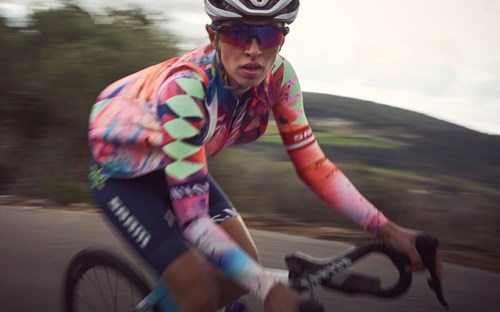 Following Pauliena for a year in the pro peloton gave us the confirmation that we made the right decision. What a powerhouse Pauliena is and what an amazing results she gathered during 2022. While following Pauliena we got to know the team also better and found out about the story and purpose of the team and its supporting brands.
The Women's World Tour team is in its seventh year, and the development team is a Women's Continental team and is starting its second year. Across the two teams they have 23 riders from 15 different countries. The team aims for a ranking of top 3 in the world in 2023 for our WWT, and they provide opportunities through their development team to riders from countries that are currently underrepresented in the pro peloton.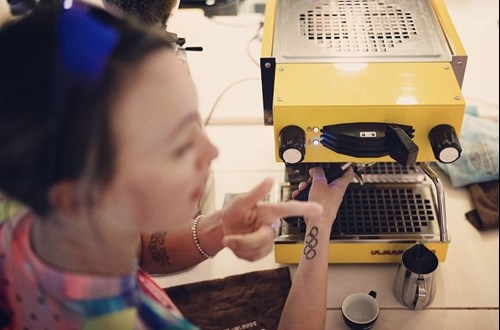 We are looking forward to support the team during their training camps and races with our coffee and barista skills on their awesome yellow La Marzocco espresso machine. Together we aim for the podium!